Automatic Sampling: Your key to safe and efficient food & beverage processing
Learn the many benefits of automatic sampling in our new eBook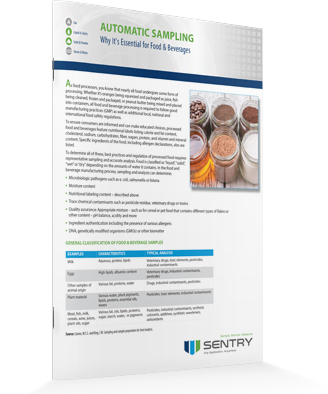 Are you still using manual grab sampling methods like bin scooping ? These methods not only miss providing a truly representative sample, but also can be subject to human error or unsafe for operators.
On the other hand, automatic sampling combines safety, simplicity and accuracy to deliver benefits unmatched by its uncontrolled, non-representative sampling counterparts. Benefits can include:
Improved yield
Ensured quality, safety and specific attributes
Increased efficiency
Reduced recall risk

Ready to learn more? It's all in our latest whitepaper, Automatic Sampling: Why It's Essential for Food & Beverages. Download your free copy now by completing the form.