Get a Complete SWAS Health Report with SysRep™
How Healthy Is Your Steam and Water Sampling? Extend the life of your sampling system and uncover blind spots that may be causing equipment damage with SysRep™.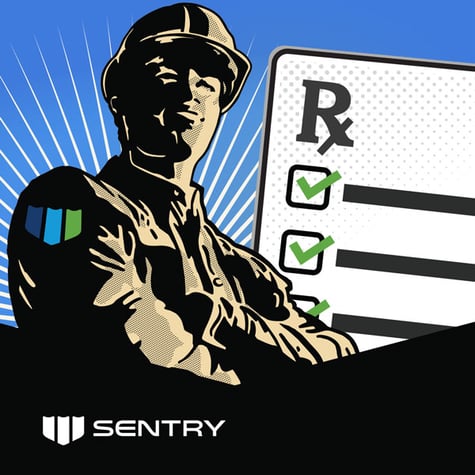 SysRep™ is your roadmap for extending the life of your aging steam and water analysis system—regardless of brand. Designed by Sentry Equipment, SysRep™ is a free, no-obligation, comprehensive health report on your SWAS.
When you book a SysRep™ assessment with Sentry Equipment's experts, they will conduct a complete system survey and evaluation of your sampling system during a site visit. Your SysRep™ assessment will identify immediate and potential issues within your steam and water analysis systems that will help you:
Minimize risk and optimize the health of your Steam and Water Sampling Systems

Increase confidence in your critical chemistry parameter data

Understand the status of every component

Increase your S

WAS equipment safety and improve asset reliability
No need to fill out a form—download the information sheet to learn more about Sentry Equipment's SysRep™ program and how you can book your assessment.

Ready to get started? Book a plant visit with your Sentry Equipment representative now to get your SysRep™ steam and water analysis system assessment