Steam Sampling 101: Basics and What Really Matters
Learn the critical areas to consider when designing and implementing a steam sampling system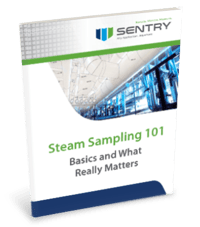 Steam sampling is sometimes viewed as a necessary evil in a process plant. However, the absence of steam due to a boiler shutdown makes for a bad day at a refinery, petrochemical or specialty chemical plant.
This paper discusses some of the latest steam sampling guidance from EPRI and IAPWS and how to practically implement steam sampling guidelines in a process environment.
Ready to learn more? It's in our latest whitepaper: Steam Sampling 101: Basics and What Really Matters.