Protecting Workers: Low-e sampling solution safely contains mercury vapor
Learn the many benefits of low-e sampling in our new case study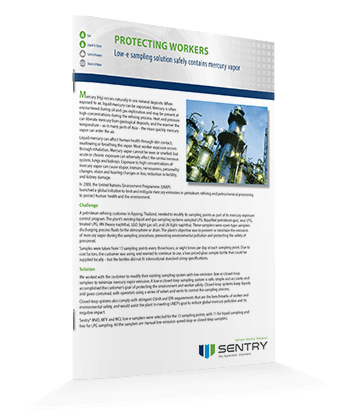 Are you still using open-type sampling methods? These methods not only miss providing a truly representative sample, but also can be subject to human error or unsafe for operators.
On the other hand, low-e sampling combines safety, simplicity and accuracy to deliver benefits unmatched by its open-type sampling counterparts. Benefits can include:
Increased worker safety
Minimized emissions
Reduced environmental impact
Increased efficiency
Ready to learn more? It's all in our latest case study, Protecting Workers: Low-e sampling solution safely contains mercury vapor. Download your free copy now by completing the form.