Free eBook: Specialty Heat Exchangers 101
Considerations for choosing the right one for your application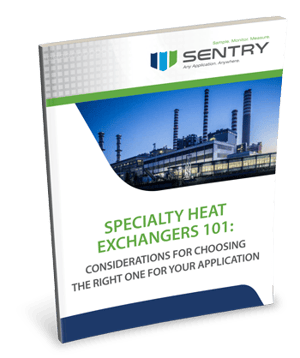 When matched to specific industrial applications, specialty heat exchangers provide safe, efficient and economical solutions for your operation. The Specialty Heat Exchangers 101 eBook explores heat exchanger basics so you can take best advantage of their versatility. You'll learn about:
• How heat exchangers are used
• Types of heat exchangers
• Heat exchanger designs and certifications
• Heat exchanger materials specifications


Complete the request form to get your FREE copy of the Specialty Heat Exchangers 101 now!