9 Mistakes to Avoid in Your SWAS Specs
Create an efficient fossil power plant with an accurate Steam and Water System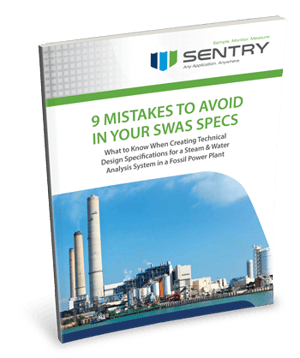 From under-specifying to over specifying, there are nine common mistake engineers inadvertently make while creating SWAS specs that can lead to issues in your fossil power plant.
Avoid these and other mistakes with our eBook, 9 Mistakes to Avoid in Your SWAS Specs. This handy resource and its printable Recommended Systems Components Checklist will provide the critical awareness you need and is sure to be your go-to guide for creating perfect steam and water analysis specs every time.
Ready to learn more? Complete the form on the right to download your free copy now!